Hurricane Harvey Final Facts
1/29/2019 (Permalink)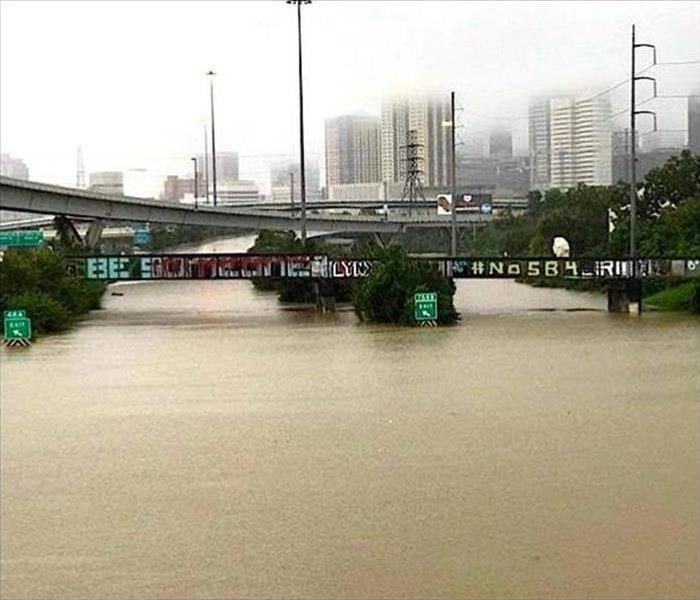 The 'Be Someone' graffiti is one of the most memorable landmarks of Houston. It sits above I-45 near downtown.
Hurricane Harvey
Category 4
August 17- September 2, 2017
82 confirmed deaths
Harvey was the first major hurricane to hit the US since Wilma (2005)
Was the first Category 4 Hurricane in Texas since Carla (1961)
Over 200,000 homes were damaged or destroyed
738,000 people registered with FEMA
More than $378 million dollars have been paid out
The Hurricane caused $125 billion in damage
The first point of landfall was August 25 in south-central Texas
Only 20% of homes hit had flood insurance, leaving the other 80% left without coverage
Some areas were recorded getting up to 51 inches of rain
The highest wind speed recorded was 134 mph
Texans Football Player J.J Watt raised a staggering $37 million in relief funds for Harvey
Facts and information credited to:
Amadeo, Kimberly. "Hurricane Harvey Shows How Climate Change Can Impact the Economy." The Balance, www.thebalance.com/hurricane-harvey-facts-damage-costs-4150087.
"Hurricane Harvey Aftermath." Www.cnn.com, www.cnn.com/specials/us/hurricane-harvey.
"Hurricane Harvey: Facts, FAQs, and How to Help." World Vision, 11 Dec. 2017, www.worldvision.org/disaster-relief-news-stories/hurricane-harvey-facts.